TURN extra INTO
extraORDINARY

CHANGE A CHILD'S LIFE BY DONATING YOUR NEW OR GENTLY USED
BABY ITEMS. YOUR EXTRAS ARE SOMEONE ELSE'S ESSENTIALS. AT
share our spare WE'RE COMMITTED TO PROVIDING CHILDREN IN
NEED THE BASICS THEY NEED TO SURVIVE.
Featured Cause
Host a Diaper Drive
We are looking for businesses, community groups, schools or individuals to host diaper drives to help us end diaper need in Chicago. Hosting a diaper drive is an easy way to have an extraordinary impact on Chicago's most vulnerable families.
Please email info@shareourspare.org to learn more.
SHARE OUR SPARE
BY THE NUMBERS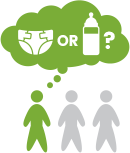 1 out of 3 moms has had
to choose between
diapers and food
for her baby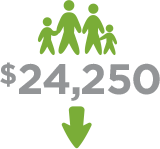 All donations support
families living below the
federal poverty level* in
Chicago
*$24,250 per year for a family of four

Citywide agency
partners

Volunteer hours logged
2015:

2016: