TURN extra INTO
extraORDINARY

CHANGE A CHILD'S LIFE BY DONATING YOUR NEW OR GENTLY USED
BABY ITEMS. YOUR EXTRAS ARE SOMEONE ELSE'S ESSENTIALS. AT
share our spare WE'RE COMMITTED TO PROVIDING CHILDREN IN
NEED THE BASICS THEY NEED TO THRIVE.
Upcoming Events
These dates are being updated weekly based on the changing COVID-19 restrictions.
Featured Cause
National Diaper Need Awareness Week Drive
Even before the COVID-19 crisis, 1 in 3 Chicago children were living in poverty and struggling with diaper need. National Diaper Need Awareness Week is designed to bring attention to the issue of diaper need in America. The need is even greater now as thousands of families have lost jobs, are facing evictions and had little to no savings. Help us ensure that all children in Chicago have access to clean diapers. Click below to learn more!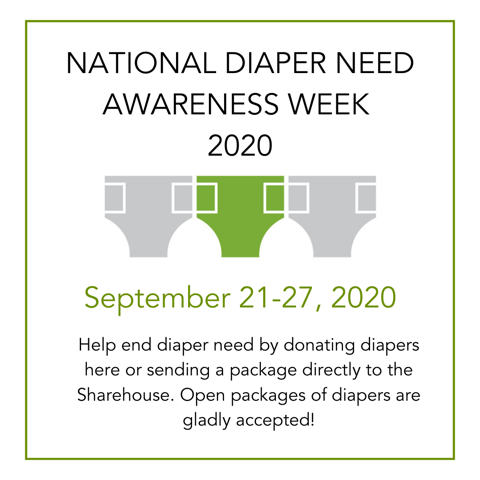 SHARE OUR SPARE
BY THE NUMBERS