Host A Drive
We could not meet an-ever growing demand for baby essentials without our community supporters. Hosting a donation drive—whether in person or virtual, companywide or among a few friends—helps bring in the items we need, raises awareness of diaper poverty and the struggles of local families, aligns your business or group with a cause impacting over 10,000 children each year, and can be a fun way to engage.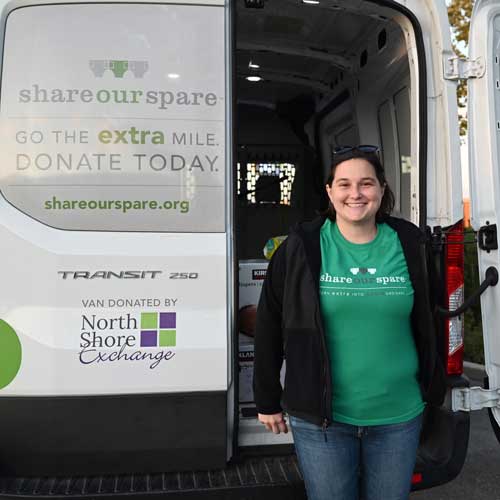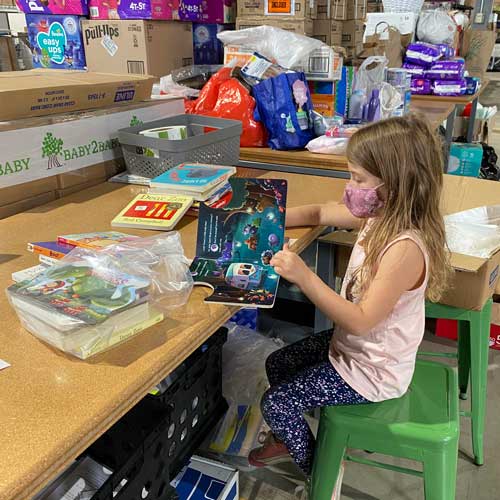 Collection drives may be targeted (e.g. diapers, books, hygiene products) or a broad call to action for needed items. A full list of items we accept for donation can be found here. Simply pick a timeframe for your drive, set a goal for what you want to collect, and promote your drive. We have drive resources to help you along the way!
You can arrange a time to drop off items at the warehouse, or request a donation pick-up. You may want to cap off your drive by scheduling a time for your group to bring the items and volunteer in the Sharehouse.
Please contact us to get started!
Stuff the truck.
Our van is available once a month to sit at a safe and accessible location while your company or community attempts to "stuff the truck" with donated items!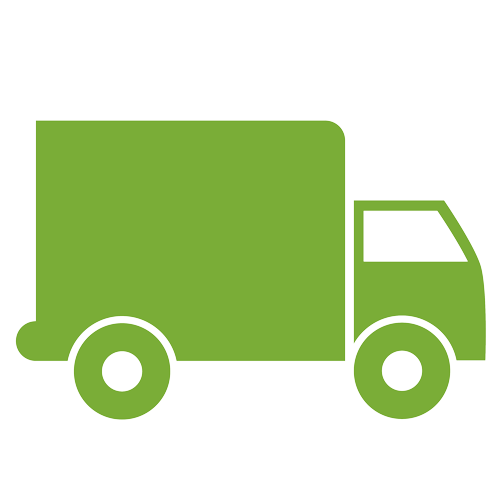 Virtually effortless.
We can create an online giving campaign for you or you can share our Amazon Registry with your group. OR, you may want to host your own "baby shower" and provide the registry to guests. We are happy to discuss fun, easy and meaningful ideas with you!