Partner
Our agency partners are on the front lines every day supporting, empowering and uplifting families and working toward stronger communities. They distribute the items we receive and procure directly to children and families that need them. We are committed to aligning with our partners' goals, filling critical gaps in services, locating resources when necessary, and opening our Sharehouse as a space for them to network, share ideas and resources, and educate one another.
View our list of current partners.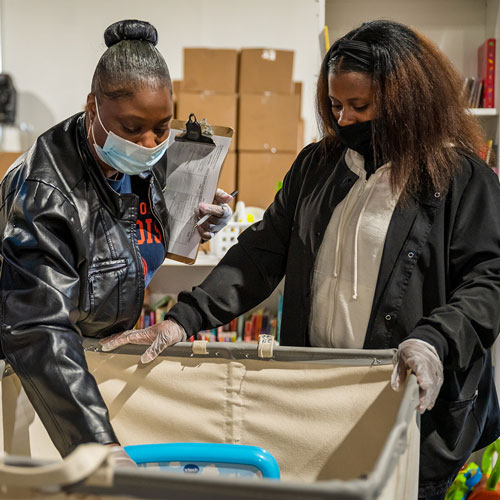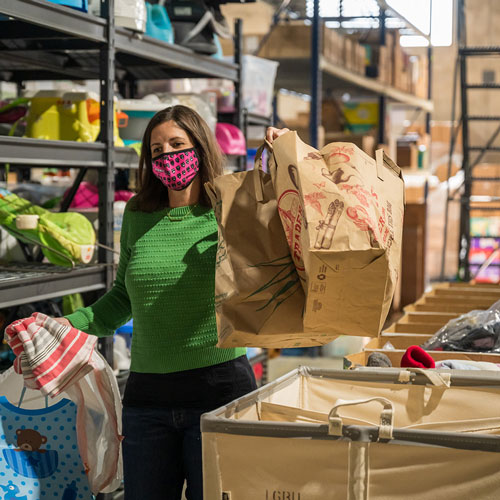 All items are provided at no cost to agencies or the families they support
Agency partners can visit the Sharehouse on a regular basis to pick up diapers/other essentials and find specific items for their clients
Partners may reserve the Sharehouse conference rooms for internal trainings, classes for parents and other activities
Our desire is to serve as many agencies that need support as possible, so that we may reach more children with the essentials they need to thrive. We make an effort to add partners each year, as we are financially able.
Please let us know of your interest by completing an application form.
Before applying, please review our criteria for agency partners:
Have 501(C)(3) status as defined by the IRS
Have three years of 990 filings posted publicly
Provide health and human services to families with children ages newborn to five
Provide a wraparound model of services with a collaborative case management approach (our desire is for upward economic mobility of families and recognize this requires support beyond basic needs). Our Waitlist partners do not need this requirement.
Support a population where 80% or more of families fall below the federal poverty line
Please contact us to discuss further or to be placed on our Waitlist.