National Diaper Need Awareness Week
September 18-24, 2023
National Diaper Need Awareness Week is an annual effort to bring attention to the issue of diaper need in the U.S. and our own community. Inflation is making it harder than ever for families to afford the basic necessities, especially diapers. The facts about diaper need in Chicago are sobering:
The National Diaper Bank Network Diaper Check 2023 survey found that 1 in 2 U.S. families with young children experience diaper need – a dramatic increase from the 1 in 3 figure from last year.
35% of caregivers reported cutting back on food and 28% reported skipping meals to afford diapers for their children.
Diaper need is a public health crisis! It is associated with physical, emotional, and economic harm to children and families.
This year we are hoping to collect 200,000 diapers. This will help us ensure we can distribute more than 1.5 MILLION diapers to families in need in 2023.
Help us surpass our goal by purchasing diapers or hosting a drive!
Support our campaign by purchasing a T-Shirt before October 9th!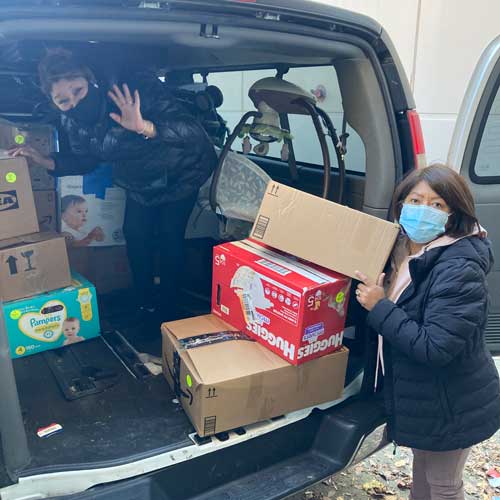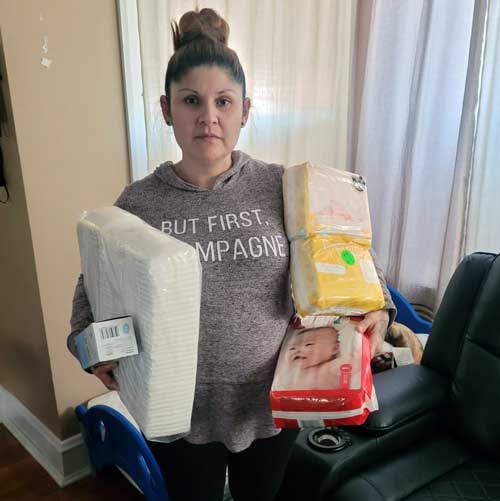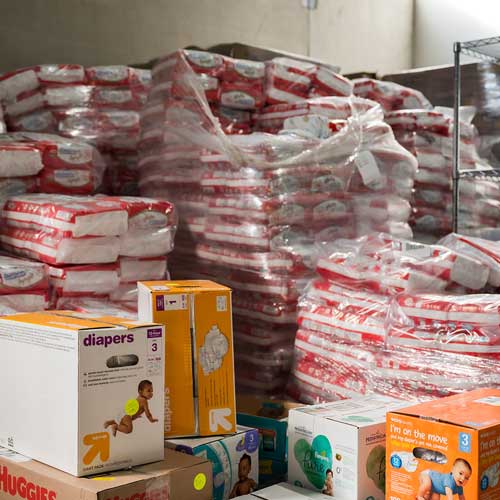 Diapers are expensive and, on average, a baby will need 6 to 12 diapers a day
Diapers are taxed at the same rate as alcohol and are not covered by government assistance programs
Some states have eliminated the tax on diapers; Illinois is not one of them
You can take action with SOS to address diaper need in our area!