Our Team
Executive Director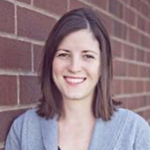 Alex Goodfellow joins SOS from One Million Degrees (OMD), a Chicago based non-profit serving scholars in post-secondary programs where she served as Manager of Corporate Partnerships. Prior to her time at OMD, Alex spent five years working for The Little Bit Foundation (TLBF), a St. Louis based non-profit serving children's basic needs in order to breakdown barriers to learning. At TLBF, Alex worked in a variety of program and strategy roles of increasing responsibility and contributed to TLBF's growth from $1mm to $4mm during her tenure. Alex also has experience in domestic violence, as well as youth advocacy non-profit work. Alex brings a broad skill set including development, strategy, and data-validated outcomes that are based on her experience with program execution and process implementation.
Alex holds a Master's in Social Work from the George Warren Brown School at Washington University in St. Louis and a Bachelor's in Psychology from Saint Louis University.
Alex lives in Chicago with her husband and their two boys (two and three). Outside of work, Alex enjoys the outdoors, travel, reading, and spending time with family.
Director of Partnerships and Community Engagement
Bridget Rundquist is a mission-driven professional with extensive experience serving young people, working in the intersection of education/social work, and building relationships with diverse communities of stakeholders. She is passionate about supporting young people through removing barriers to items of basic need and education as well as through promoting equity by addressing racial and other disparities in our communities.
She holds a Master's in Social Work from the George Warren Brown School at Washington University in St. Louis and a Bachelor's in History with minors in Education and Psychology from Lesley University in Cambridge, MA.
She spent a semester abroad in Northern Uganda studying Post-Conflict Resolution and has spent several summers in Jerusalem with Project Harmony Israel, that builds lasting relationships through camp experiences, and is an initiative of the Hand in Hand schools.
Bridget is a native Chicagoan and outside of work enjoys playing soccer with her rec team, Titanium Mosquitoes, going to trivia, travel, cheering on Chicago sports teams (go Red Stars!) and adventures with her young niece and nephews.
Operations Coordinator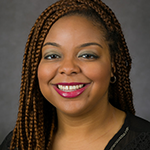 Jesseca Rhymes' professional background is primarily in the area of housing. At the beginning of her career she worked at Apartments.comwhere she worked directly with property managers and management companies. Then, Jesseca worked as an assistant property manager with Mercy Housing and most recently worked as the Assignments Coordinator at DePaul University's Department of Housing.
While working at DePaul, Jesseca earned her Master's degree in Nonprofit Management in 2019. She pursued this degree because of her lifelong passion for service and desire to transition her career to the nonprofit world. Prior to pursuing her master's, Jesseca founded Never Go Without, which is an effort to provide menstruation and incontinence supplies to individuals in need around the Chicago area. Since 2015, Never Go Without has donated over 50,000 products to partnering agencies.
Jesseca earned her undergraduate degree in Psychology from Eastern Illinois University. Some of Jesseca's hobbies include caring for her plants, DIY projects, and spending time with family, friends, and her dog.
Program Coordinator
Jorey Dvorak
started with Share Our Spare as a program intern coming from Depaul University in April of 2019. She is completing her B.A in American Studies with minors in LGBT Studies, Sociology and Women and Gender Studies. Throughout her schooling she focused on reforming sex education in the United States. During her time at DePaul she completed a comparative analysis research project focusing on Early Childhood Consent Education in the Netherlands. She is excited to bring her interdisciplinary knowledge to the Share Our Spare team.
Jorey was born and raised in Milwaukee, WI and misses the cheese curds and brats dearly. She enjoys spending the weekends traveling with her club ultimate frisbee team, Jabba the Huck, as well as being an active member of the Bonus Round Board Game Cafe. Her favorite board game currently is Dominion. She hopes to be adopting a puppy soon.