Our Board
Meghan Andalman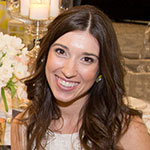 Meghan is an event planner with more than 10 years of experience working with a variety of corporate, non-profit and social clients. She currently works as a Senior Planner supporting Executive Events for Walgreens Boots Alliance.
Meghan received her undergraduate degree from the University of Wisconsin-Madison and has a master's degree in Education from National-Louis University. She is a founding board member of Share Our Spare and remains committed to the organization's mission to improve the lives of children living in poverty.
Meghan lives in the northern suburbs of Chicago with her husband and three small sons.
Olivia Belmonti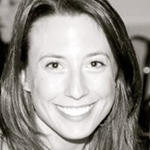 Olivia graduated from DePaul University with a Bachelors Degree in Communications. She worked on event planning, community relations and social media for boutique public relations and marketing firms representing a variety of local and national clients.
Dear to Olivia's heart are those nonprofits benefitting children and families and as such, has donated time to such organizations as the Zacharias Sexual Abuse Center, Designs for Dignity, Working in the Schools (WITS), and Open Books.
She currently resides in Bucktown with her husband and three small children.
Erin Estell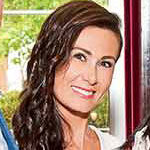 Erin graduated from the University of Texas with a Bachelors degree in Biology. After college, she taught middle school science in suburban Chicago for several years, before eventually leaving her department head position to start a family.
After years of commitment to a children's advocacy center in her husband's hometown of Plano, TX, Erin wanted to find a more hands-on opportunity to help local Chicago families. She was introduced to Share Our Spare and knew it was an organization she wanted to be a part of.
Erin is a member of the Women's Leadership Committee at the Illinois Holocaust Museum and Education Center and a board member at Moadon Kol Chadash, a preschool and enrichment program.
Erin currently resides in Roscoe Village with her husband and three children.
Amy Everard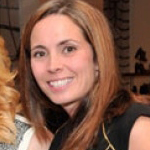 Amy has more than ten years of experience in brand management and advertising. She has worked as a client manager for Digitas and as an innovation manager for L'Oreal and Unilever.
Amy graduated from the University of Michigan with a Bachelor of Business Administration and has an MBA from Kellogg School of Management.
Her volunteer experience includes leading the Kellogg's Women's Business Association as well as running support groups at Respond, a Boston-based domestic violence agency. She is a founding member of Share Our Spare and has been the acting Board Chair since 2014.
Amy grew up in Ann Arbor and now lives in the Gold Coast with her husband and three kids. In her limited spare time she enjoys running, reading and going to dinner with friends.
Elizabeth (Libby) Hall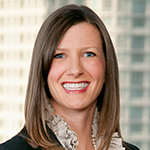 Libby Hall is a Shareholder in the Labor and Employment group at the law firm of Vedder Price P.C.  She regularly advises companies regarding risk management and employment-related matters; conducts and assists management in conducting internal discrimination and harassment investigations; and defends her clients before arbitrators, administrative agencies and in court.  She is the Chicago office chair of the Firm's women's affinity group, Women at Vedder Empowering Success.  Libby received her B.A. from The University of Michigan and her JD from Chicago-Kent College of Law.
Libby served as co-chair of the 2018 Share our Spare Gala.  She lives in the Chicago suburbs with her children and husband (who themselves enjoy volunteering at SOS!) and their pit-bull mutt, Duchess Penny Monroe.
Stefanie Hest
Stefanie is a Senior Vice President in Northern Trust Asset Management. She is a senior index specialist in the Institutional Group and is responsible for supporting growth and new business for Northern Trust's index and factor based solutions.
Prior to her current role, Stefanie was an investment strategist in the Global Quantitative Management team responsible for developing global quantitative equity solutions and investment insights for institutional investors.
Prior to joining Northern Trust in March 2005, Stefanie was a director at Standard & Poor's responsible for marketing and client relations for the various global equity index products. Prior to S&P's acquisition of Citigroup's global index series, Stefanie held various research positions with Citigroup Global Markets.
Stefanie is an executive member of Northern Trust's Women in Leadership Business resource council and is currently the co-chair of the 2017 Women's Leadership Development Forum.
Stefanie received a B.A. in Business Management from Cornell University.
Aja Hughes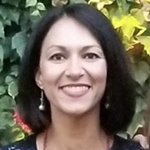 Aja is a Senior Oncology Specialist at Amgen working in the Chicago South Suburbs and Northwest Indiana.  She has been there 11 years and has a great deal of passion for what she does knowing that her work is serving patients everyday.  Aja also completed a Marketing Rotation at Amgen with a focus on Advocacy by working on Direct-To-Patient engagement strategies to improve the patient experience.
Aja received a B.A. in Economics from Lake Forest College.  She also played on the Women's Basketball Team for both L.F.C. and College of Lake County.
Aja lives in Northwest Indiana with her husband, 3 daughters, and their puppy named Bella.
She enjoys volunteering for their children's school, coaching volleyball, as well as volunteering at SOS with her family.  In her spare time she enjoys running, rowing and yoga.
Tyeise Huntley Jones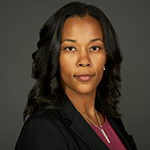 Tyeise currently serves as the Application Manager for the Office of Access & Enrollment at Chicago Public Schools (CPS).  In this role, she manages GoCPS, a comprehensive application process for the ninth grade at all district and charter schools, district elementary schools, and three magnet preschools.  Tyeise made a career switch into education in 2015 as a Broad Resident at CPS. Previously she held leadership roles in Brand Management at SC Johnson and Ferrara Candy Company. Tyeise holds a Bachelor of Science in Marketing and International Business from Georgetown University and an MBA from Cornell University. She recently earned a master's degree in Educational Leadership from the Broad Residency.  Prior to attending business school, she worked in public relations, as well as in the utility industry as a marketing analyst at the Southern Company. Tyeise lives in Chicago with her husband and their two young sons.
Amy Kadens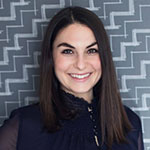 Amy was born and raised in Toledo, Ohio but has called Chicago home since 2003. A graduate of Miami University, Amy holds a degree in early childhood education, with a focus on special education. After teaching preschool for a few years in the city, she switched gears completely and went into sales for the Ad Specialty industry.
The birth of her first daughter caused her to realize the overwhelming need for infant and toddler supplies in the impoverished community and as a result, inspired her to found Share Our Spare™. Amy and her husband are currently involved in a number of local organizations, particularly those that support Chicagoans facing homelessness.
She has 3 small children and currently lives with her family on the Northshore.
Amy Rakoczy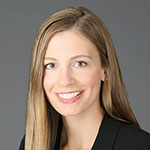 Amy is a Vice President at Health Care Service Corporation (HCSC).  She is responsible for HCSC's provider servicing phone operations in the Service Delivery and Operations division. 

She has been with HCSC since 2008 and previously held positions in health care management and corporate strategy.  HCSC operates through its Blue Cross and Blue Shield® Plans in Illinois, Montana, New Mexico, Oklahoma and Texas.

Prior to HCSC, Amy worked in hospital administration at Rush University Medical Center and for North Shore University Health System.

She holds a Master of Science in Health Systems Management from Rush University and a Master of Business Administration from DePaul University. Amy completed her undergraduate degree from the University of Illinois.

Amy resides in suburban Chicago with her husband and two children.
Mary Ann Weprin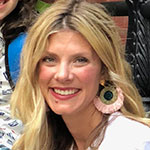 Mary Ann graduated from the University of Tennessee and received her master's degree from Tennessee State University. Mary Ann was a high school English teacher before she spent several years at Common Threads. At Common Threads Mary Ann worked as part of the programming team. While Mary Ann was at Common Threads the organization experienced enormous growth and became a national organization.
Mary Ann has always been heavily involved in the community. While at Common Threads she created the volunteer program for the organization. She has been a member of several organizations including the Junior League of Chicago and the Chicago Lights Tutoring. Mary Ann grew up in Tennessee and moved to Chicago in 2006. She lives in Lincoln Park with her husband, three girls and small dog.